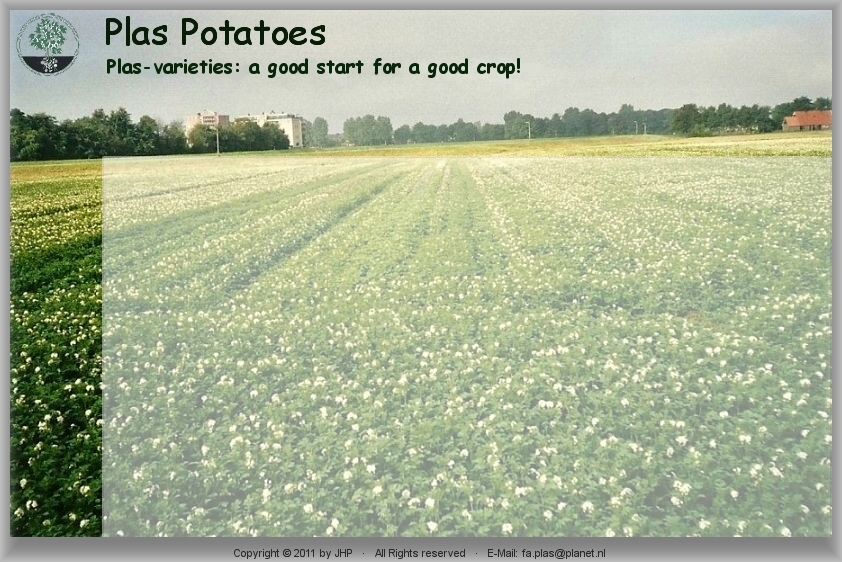 Plas Potatoes was founded in 1956, although the family was farming potatoes since 1930. Plas Potatoes is a small company, which has different activities in the potato-world:
- the breeding of new potato varieties since 1987
- plant selection
- growing seed potatoes in the company itself and by other growers
- growing table potatoes and potatoes for the starch industry
- storage (cooled warehouse) and sorting equipment
- trading and export

The company has the intention to grow and sell quality products and tries to fulfill the customers' demands. The seed potatoes are sold directly to growers, as well in the Netherlands as abroad. The company is based on growers who have been clients for more than 30 years. Plas tries to breed varieties for different markets with resistance to diseases, virus, nematodes and wart disease.

The strength of the company is to keep the 'way as short as possible'. The direct contact with her customers and the way of living 'between and with potatoes' is the base to meet the wishes of consumers. New varieties: try them first under local circumstances and after that you will know if they suit in your climate, on your soil and in your market.